About Brookside Landscaping
In order to stand out from the crowd, Brookside strives to follow the mantra of People, Process, Product: always have the best people employed, maintain a well-founded process that will always meet clients' needs, and, above all, produce a product that is second to none. Each day, every member of the Brookside team undertakes the task of bringing their very best and we are tirelessly working towards bettering ourselves in every aspect. Although Brookside is newly established, having begun accepting clients in 2016, there is a combined 25 years of experience in landscaping being brought to the table. This has enabled us to get off the ground running from the beginning and continue to gain momentum as we move into our next projects. Meet our team below!
Sustainability is a crucial part of Brookside's landscaping philosophy. The Earth is the only home we have and our duty as landscapers and citizens of this world is to maintain a good balance with nature while still providing quality landscape design. Find out more about our sustainability techniques and landscaping philosophy here.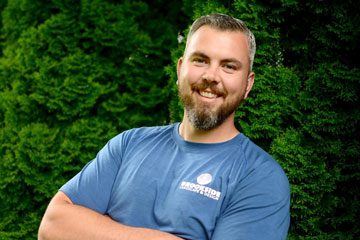 Adam Goit
Owner
As someone who has loved playing in the dirt since he was a child, Adam Goit has a passion for landscaping. He now has over 15 years of experience of managing projects at any level and is continuing to develop new techniques in sustainable landscaping. Prior to Brookside, he served in the United States Marine Corps reserve as a heavy equipment operator. During his six years of service, Adam deployed to Iraq in 2005 and attended construction management courses at Olympic College and Central Washington University. He married his wife, Randi Goit, in August of 2014 and they recently welcomed their first child, Lana.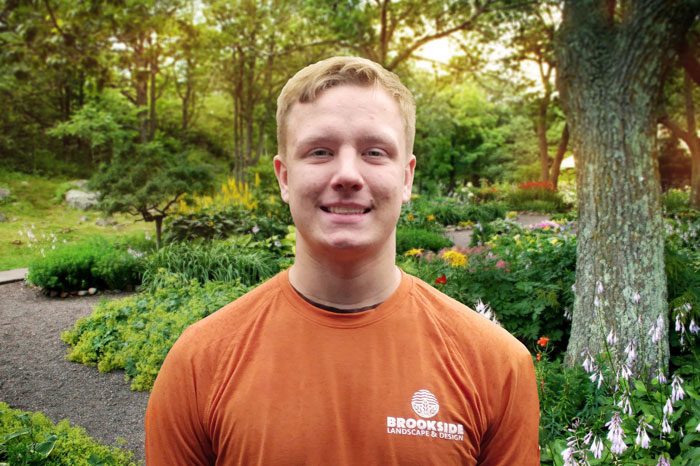 Nate
Crew Team Leader
With his landscaping experience accumulating since 2015, Nate is not far behind his team leader. Between serving in the Army National Guard and putting forth his best effort for clients, Nate has been studying hard alongside Josh towards becoming Landscape Industry Certified. By becoming internationally recognized through this hands-on test, every team member will be able to display the highest-quality knowledge in every aspect of landscaping. Nate looks forward to a challenge and is doing all he can to learn more from every job.